There's a pair of new Zenfones from Asus and PBKreviews decided to give us a look at the larger Flip model's insides. There are hardly any hardware differences (check out the Zenfone 7 Pro teardown here) from last year's model which isn't surprising. It's still cool to see just how Asus managed to cram the flip-up camera module among all the other components.
Once the glass back and protective cover are removed, we can see the flip up camera surrounded by the motherboard. The 5,000mAh battery is held in place with several connectors while the loudspeaker assembly occupies the bottom area.
Once a few more screws and connector cables are removed we can take a close look at the motherboard. Then it's time for the star of the show – the camera module.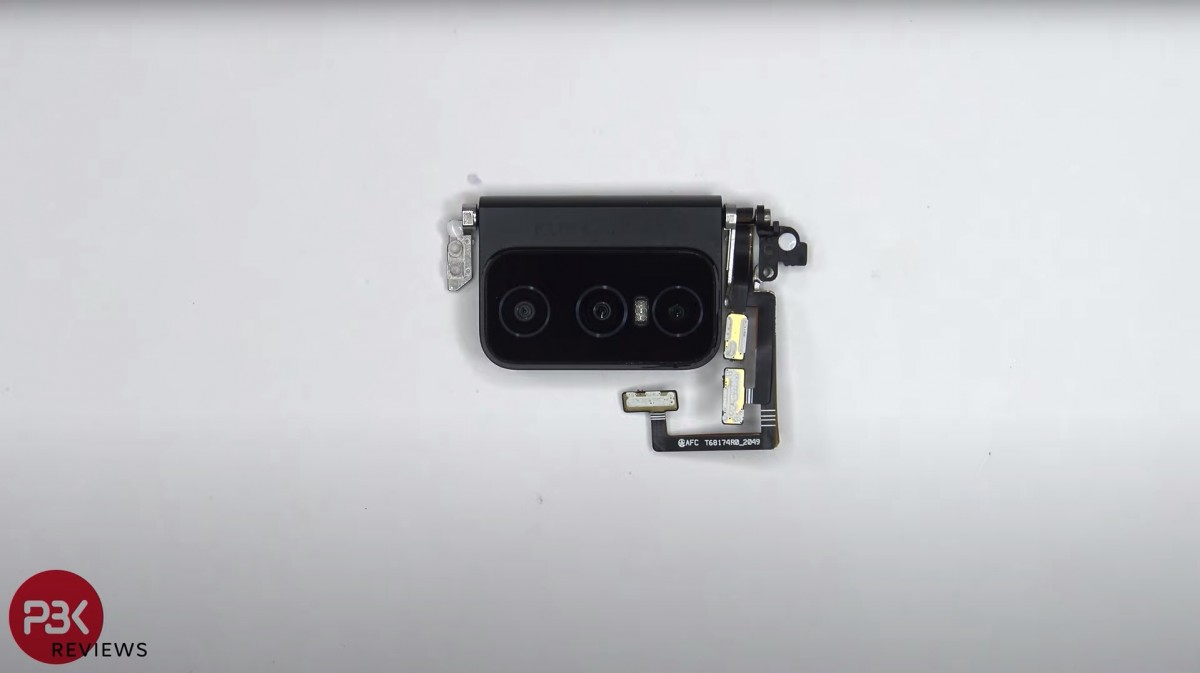 There are two small water damage indicators on the side. The top cover is made from glass which is held with adhesive if you'd ever need to replace it. The host gives the device a 4/10 reparability score given how time-consuming and difficult it is to open up.
P.S. Check out our Zenfone 8 Flip in-depth written review or kick back and enjoy the video version if you want to know more about the phone.