At its grand August 11 event, Samsung will launch many things, including two new foldable smartphones, two new smartwatches, and the Galaxy Buds2. The new earbuds have been leaking like crazy lately, and after finding out what they're going to cost, today's leak brings us their full specs sheet.
If you take into account the fact that leaked renders of the buds (like the ones below) have also been outed countless times, correct us if we're wrong, but we think this means Samsung has literally nothing left to announce next week – at least on the Buds2 front.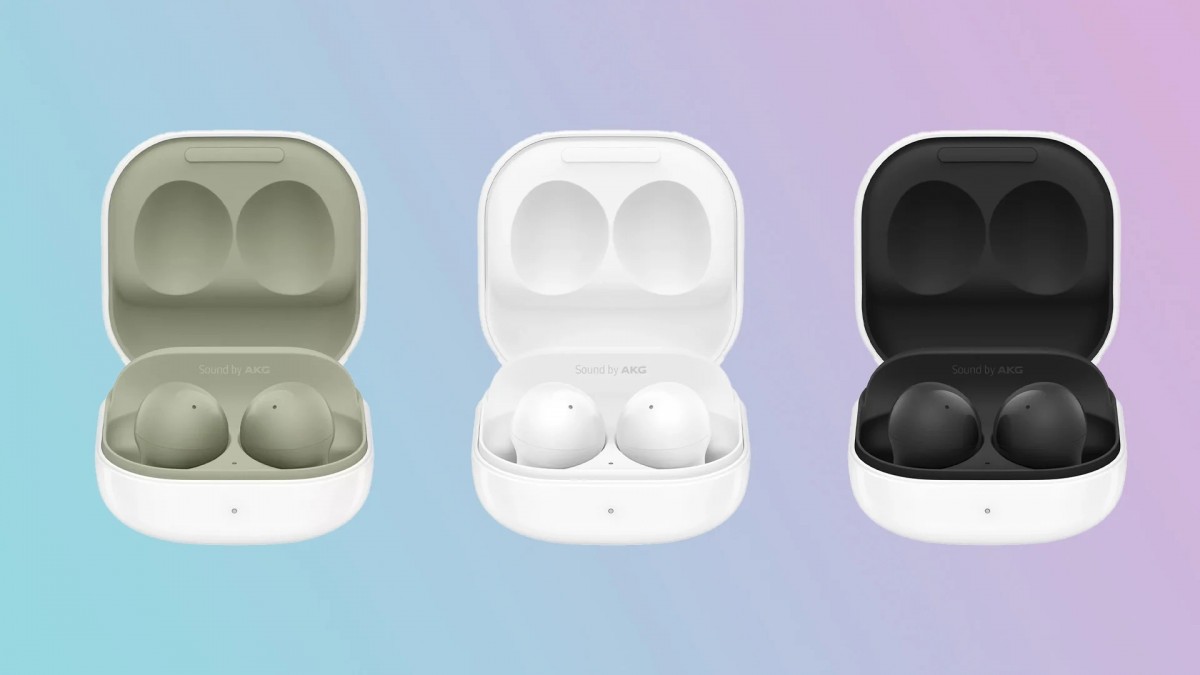 Anyway, here go the specs. The Buds2 will have Bluetooth 5.2, a glossy finish (obvious from all the renders), support for active noise cancellation and ambient mode, 3 mics per earbud, Qi charging support for the case, and an IPX7 rating for withstanding immersion in water.
Battery life will be 5 hours with ANC on, and 8 hours with ANC off from the buds themselves, and if you add in the case that nets you 13 more hours with ANC and 20 more hours without. Each bud has a 61 mAh battery, and the case's capacity is 472 mAh. Charging the buds for just 5 minutes will give them the ability to work for 55 minutes. Each bud has two drivers, an 11mm "woofer" and a 6.5mm "tweeter".
With the price undercutting the Galaxy Buds Pro, and the features mostly matching that pair, one has to wonder what Samsung's doing here competing with itself so well. Then again, we consumers benefit, so let's enjoy this strangeness as much as we can.