Samsung and Wacom have been partnering for 10 years now, ever since the first S Pen made an appearance with the huge-screened by the standards at the time Galaxy Note.
Samsung is the largest phone maker in the world, while Wacom is renowned for its digital pen tablets. Together they make devices that have almost no rivals in the smartphone world.
The pair's latest joint-product is the Galaxy Book Pro 360′ S Pen, which is different from its tablet and smartphone counterparts.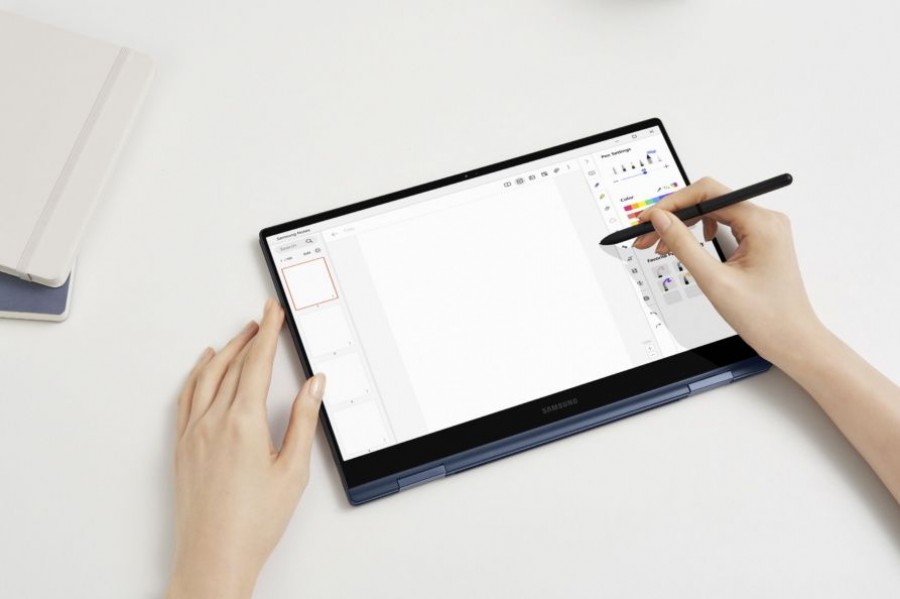 Starting with the size, the S Pen that comes with the Galaxy Book Pro 360 laptop is thicker than your usual pen, which is said to feel very similar to a real pen and aid in long-term comfort.
The S Pen is also coated in a special paint, which enhances the grip during writing or sketching sessions.
The Samsung Galaxy Book Pro 360 comes with either a 13.3-inch or 15.6-inch AMOLED, Intel's new 11th gen processors, up to 16GB of RAM, 256GB of SSD storage and Mystic Bronze or Mystic Navy paint job. The S Pen is preloaded, but doesn't have its own compartment within the laptop.