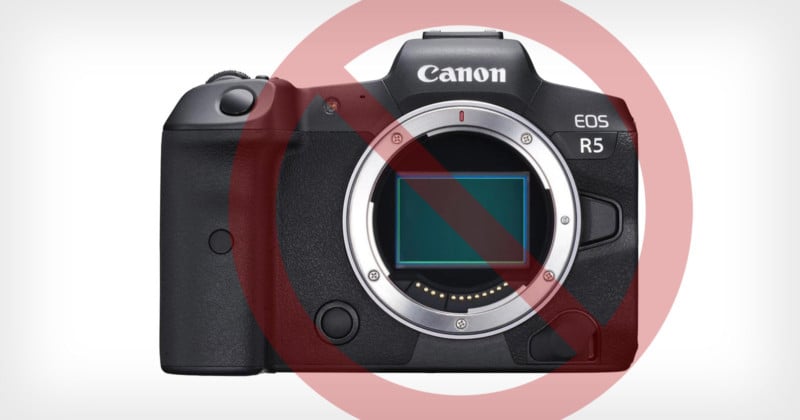 Mirrorless, mirrorless, ah the joys of mirrorless. Isn't it better than DSLRs in every way possible? It may be. But honestly, I couldn't care less. While that may sound egoistical, the reason I don't care is that I'm not upgrading to mirrorless anytime soon.
I don't keep up with camera news. While I know that a Canon EOS R3 is coming soon, I didn't look at the spec sheet nor do I intend to unless I'm reviewing it. For some of you, this may sound stupidly ignorant. Ignorant it is, but stupid no.
I don't care about mirrorless at the moment because I'm not upgrading to it, so it's just irrelevant information I don't need now. I'm perfectly comfortable with my fleet of aging DSLRs and will be for at least 5 more years. In this article, I will explain why I am not upgrading and suggest why you may want to hold off on upgrading to mirrorless too.
Is There Too Much Hype?
I strongly believe that the mirrorless is way too hyped up at the moment. I have even been laughed at because I had DSLRs in my camera bag. People really think that the DSLR-to-mirrorless change is as significant as the film-to-digital change. Somehow DSLRs just got worse when the R5 came out.
Sony shooters like to think that their technologically advanced camera can beat a DSLR in every aspect. It probably can when it comes to video, but I'm a photographer, not a cinematographer. A question I ask myself before buying any gear is: "Is the upgrade going to make me more money if I invest in it?"
Does It Make Financial Sense?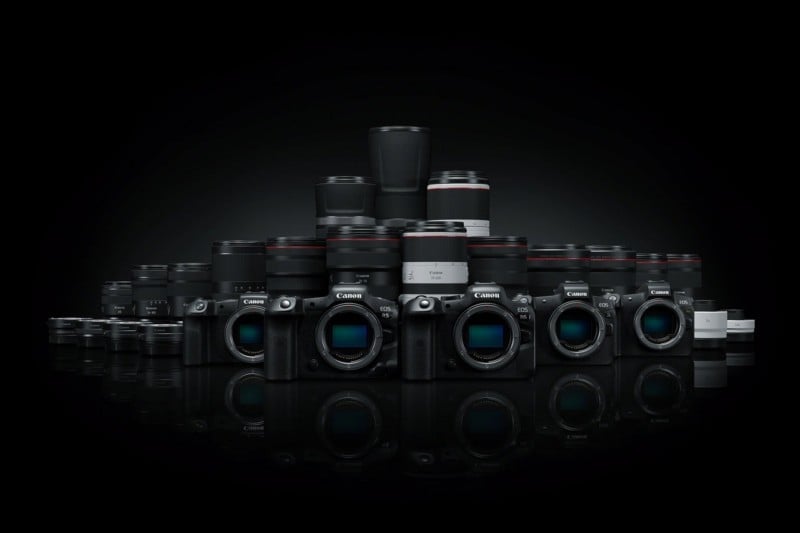 Let's evaluate the cost of upgrading to mirrorless:
The Canon EOS R5 costs $3,899, and I'd had to get two to have a backup body. Let's assume that I will not be retiring my Canon 70-200mm lens from 2001 and my 24-70mm lens from 2006. Because a used R5 is rare at the moment, I'd likely have to buy a new one. That's already nearly $8,000 to dish out.
Suppose I sold my DSLRs. That would likely bring in a little over $3,000. I'd still have to still shell out five grand for a new camera system. Purchases must be justified, so let's see if the specs or anything else will make the upgrade to mirrorless worth it.
How Much Better Is It?
The specs that are relevant to fashion & portrait work are resolution, color depth, connectivity, weight, dynamic range.
For the Canon EOS R5, those are:
Resolution: 45 megapixels
Color depth: 25.3 bits
Dynamic range: 14.6 EV
Weight: 26.03oz (0.74kg)
Connectivity: USB-C
For my current go-to Canon 5D Mark IV those are:
Resolution: 30 megapixels
Color depth: 24.8 bits
Dynamic range: 13.6 Evs
Weight: 31.39oz (0.89kg).
Connectivity: USB 3.0
Based on the specs, the R5 does seem like the better choice. A marginally better choice. Based on those specs, the 5D Mark IV is still a very strong camera that performs incredibly well.
Read more: The DSLR I Am Not Retiring: A Long-Term Review of Canon 5D Mark IV
Speaking from experience, I can't think of a time when I wished for a better camera. Sure, the 100% autofocus coverage can help some shooters, but for me, it doesn't make a difference. I keep composition simple and shoot at f/11 most of the time, so critical focus at a crazy f/1.2 is not a gamechanger for me.
One thing that is marginally better is the weight and size. I do appreciate the reduced strain on my hands, but when the pro glass gets mounted on the camera, that difference is really barely noticeable. Besides, I bring a tripod to virtually every photoshoot that I have. This means that a tether table is coming with me and with it an assistant to take care of the camera.
As a portrait & fashion photographer, medium format is something I can't avoid. The rented medium-format cameras are a marvel to work with but a pain to handle. So much so, I got used to it and think of a DSLR as the lighter option.
Learning It All
Specs and pixel-peeping aside, let me dive into what switching cameras may mean for many of you, as it does for me: learning and adjusting.
Camera brands will hate me for saying this, but honestly, the last thing I want to do is buy a new camera. Not only because it's expensive but also because I probably need to spend lots of time figuring it out, and trying to understand where all the buttons and settings are. Sure, most of them are in the same place, but for me, even the slightest shift slows me down in a shoot. Those seconds make me lose momentum and in general, are destructive of creativity.
When shooting with a 5D Mark II and IV side-by-side, I found myself a lot slower than usual. Keep in mind, those are two cameras I know well. I like to think that the fewer steps I need to take to be creative, the better my systems of creativity are. If all I need to create is to turn the camera on and shoot, that's good news. If I need to mess with the settings for dozens of minutes, that's not good news.
A great example of this would be Platon, who I believe still shoots on a Hasselblad 500 ELM. That's the battery-powered medium format film camera produced in the 1970s. Platon's work is world-famous, and he's not upgrading for simplicity's sake. He puts it quite simply: due to his dyslexia, complicated things are never a good idea. Being as simple as possible is often the way. His light, his posing, his composition, and his camera are all simple and brilliant.
Switching Won't Make Me/You Better
This is one that I see a lot. Time and time again I see the most expensive camera equipment owned by photographers — anything from a Phase One for $55,000 to a Leica for $8,000. There may be more megapixels, color depth, and dynamic range in what is produced, but it wasn't better quality work by any stretch of the imagination.
Sure, saying that you shoot with a Leica will get you reputation in your camera club. But you can't (or shouldn't) put a Leica logo on the photos. The only logo you can put on your work is your authentic style. Being an artist is what makes great photographers. If the people who owned the most gear and/or the best gear were always the best photographers, rental house owners would be unbeatable. It's hard to compete against a place that can give you $500,000 worth of gear.
When WILL I Switch to Mirrorless?
I inevitably will switch to mirrorless. The main reason would probably be my DSLRs aging. The shutter counts are racking up quite fast for me, as I shoot quite a lot (thankfully). Also, my 70-200mm lens from 2001 won't work forever. The same goes for my aging fleet of other DSLR lenses.
I think it would make the most sense to upgrade when the time has finally come to say goodbye once and for all to the gear that no longer works or isn't serviceable. As a photographer, I rely on repairs to be readily available and affordable, no matter where I am. If I can't get a lens repaired or rented for my camera system, I'm in trouble. When that time comes, I will upgrade.
An upgrade in this way isn't a panic purchase. It is a process that requires deliberate saving, budgeting, and forecasting to get right. It is, after all, a huge investment.
In conclusion, I'd say to anyone looking to upgrade now: mirrorless is the future, but it's not the present. There hasn't really been a bad camera since 2009. What you have is a lot more than what photography legends such as Irving Penn, Robert Capa, and Richard Avedon had. You can take great pictures with what you have if you know how to do it.